About the Firm
The law firm of Goering, Roberts, Rubin, Brogna, Enos & Treadwell-Rubin, P.C. was originally formed by James M. Murphy in Tucson, Arizona in 1961. Jim, a native Tucsonan, decided early on to emphasize the defense of civil litigation for insurance companies and corporations and was one of the few attorneys practicing in that arena in southern Arizona for many years. Although he has now passed away, his spirit, dedication and professionalism remain the cornerstone of our firm and the hallmark of our practice.

Throughout the years, the lawyers of Goering, Roberts, Rubin, Brogna, Enos & Treadwell-Rubin, P.C. have remained together, committed to the service of our clients and friends. Scott Goering and Tom Roberts have practiced with the firm since 1975 and 1976, respectively. Law partners, Bill Rubin and Carmine Brogna, as you will see, have both been with the firm for over twenty years. Our few alumni include a Superior Court Judge and the General Counsel to a large health care corporation.
Goering, Roberts, Rubin, Brogna, Enos & Treadwell-Rubin, P.C. is committed to providing superior service to its clients in the defense of civil litigation. The attorneys in our firm have tried, literally, hundreds of cases to juries throughout the State of Arizona. Each of our lawyers is a proven and successful litigator. Together, we have over one hundred years of experience in the handling of the most complicated matters involving injuries ranging from low impact to catastrophic, including wrongful death.
We recognize the pressures on our clients to deal with the burdens of litigation as quickly and economically as possible. Because of the experience and skill of the members of our firm, we can provide clients with fast, effective, and economical case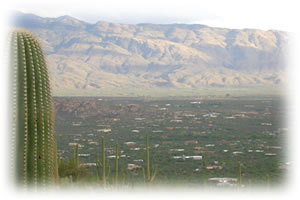 preparation and analysis. In this fashion, cases that should be settled are settled, promptly and without wasted time and expense. Those cases that must be tried are tried effectively and efficiently. In the final analysis, the client benefits by realizing a successful conclusion to its litigation at a reasonable cost.
Goering, Roberts, Rubin, Brogna, Enos & Treadwell-Rubin, P.C. is an A-V Rated firm by Martindale-Hubbell. Our lawyers practice at the highest levels of knowledge, skill, experience and professionalism. We bring these characteristics and this reputation to our dealings with clients, to our negotiations with lawyers in the pursuit of settlement, and, if need be, to the judges and juries of the State and Federal Courts of Arizona and the Southwest. All of us are committed to maintaining the firm's long history of successful representation of clients in a cost-effective manner.